Texas Baseball's Biggest Fan
Published in the Tuesday, July 17, 2018 print edition of The Daily Texan.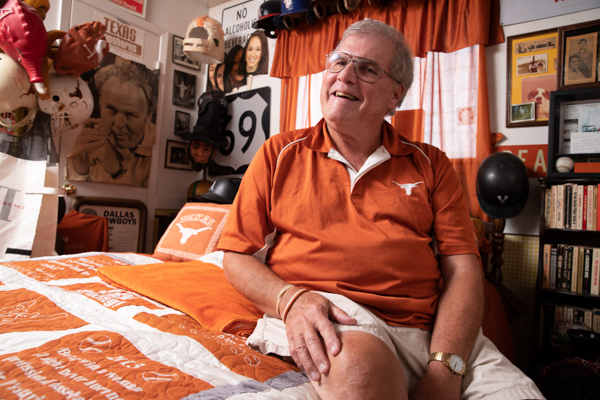 Scott Wilson's house is packed with Longhorn memorabilia. A UT baseball quilt and an assortment of burnt orange pillows decorate his bedroom and the headboard is lined with batting helmets.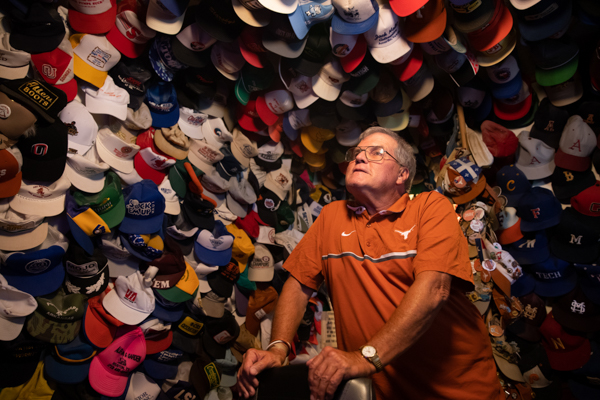 Resting against workout equipment, Scott Wilson looks at the collection of baseball caps that he has pinned to the walls of his house. The 66-year-old retired lawyer has attend over 1,000 Longhorn baseball games; only mising three since 1981.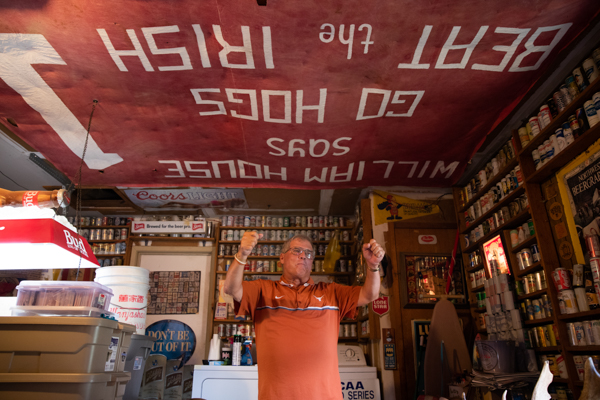 Wilson's garage is stacked with a collection of beer cans and a sign that reads 'Go hogs, Beat the Irish.' According to Wilson, the sign was hanging during the '69 Texas vs. Arkansas football game and he decided that it had to come down.
McComb Skates
Published in the Wednesday, August 29, 2018 print edition of The Daily Texan.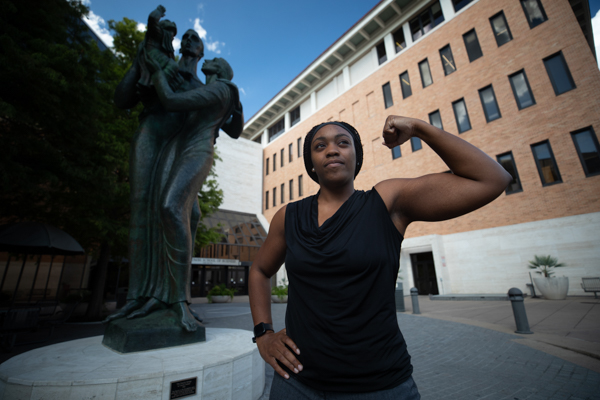 Tinisha Bonaby, an interface manager with the Red McCombs School of Business at UT-Austin, takes a break from her workday. Outside the office, Bonaby roller skates with the Texas Rollergirls, ranked No. 6 by the Women's Flat Track Association in 2018.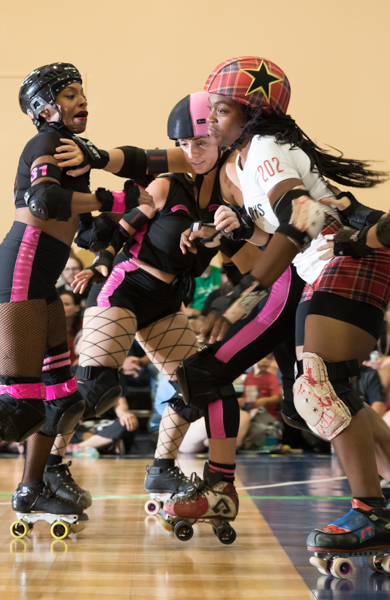 Bonaby attempts to pass members of the Hotrod Honeys during the 2018 Texas Rollergirls Championship bout on July 7. Bonaby competes as a jammer under the skater name "Freight Train." The name was given to her after she slammed into a pack during a scrimmage and opponents went flying everywhere.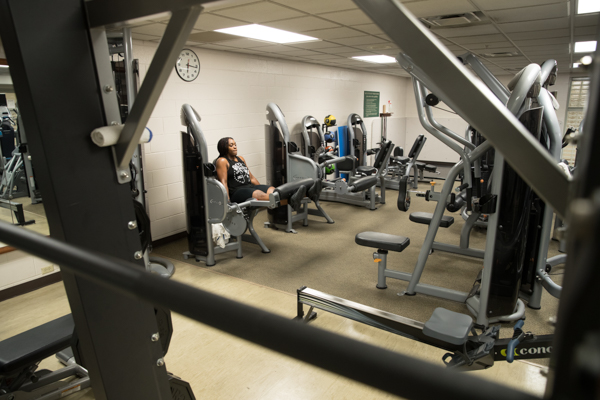 Bonaby exercises in the staff weight room at UT-Austin's Greogry Gym. She routinely trains after work. If she is not in the gym, Bonaby is over at Bartholomew's Roller Derby Track practicing with her team.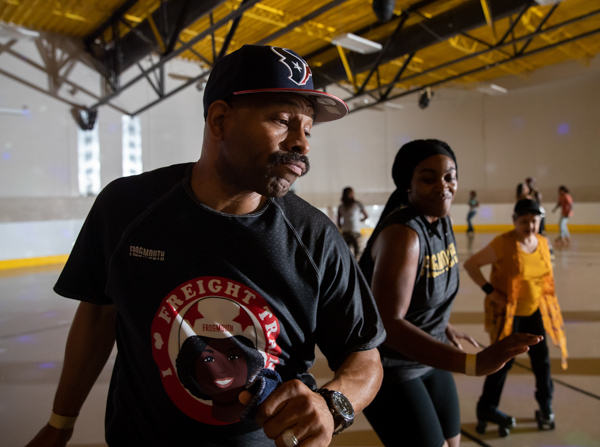 Tinisha line dances with her father James Bonaby III, left, at Grown Folks Roll on Aug. 18 in Austin, Texas. Tinisha got involved with the Houston Roller Derby when James passed along a flier from a local skate shop. After skating in Houston for three seasons, Tinisha moved to Austin to compete with the Texas Rollergirls.